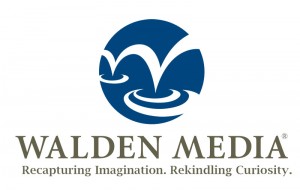 A couple of days ago we learned that Walden Media, the company that brought us three new Narnia movies, is undergoing some restructuring.  In doing so, they are laying off nearly 25% of their employees, cutting down from 50 to about somewhere around 38.  With the restructuring comes a new focus for Walden Media's film and television production activities.  They will continue to seek out the uplifting and inspiring stories for families that they've focused on from the beginning.  They're going to be focusing on projects submitted by third parties.
They're continuing production on their Walden Family Theater projects for Hallmark Channel, such as The Watsons Go to Birmingham and Dear Dumb Diary.  They're also continuing their co-productions for theatrical release.  Walden Media and the Weinstein Company are continuing work on The Giver, as well as their reboot of Benji and a feature film version of The Berenstain Bears.
There's no word about any of the productions beyond these, but they do have a long list of films that they've optioned over the years, and I'm hopeful that they'll continue to produce quality family films with whomever they partner in the future.