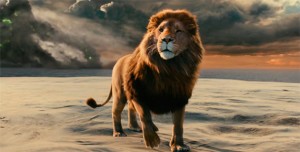 Movies take a very long time to produce. Now that David Magee is working on the screenplay for The Silver Chair, we are hoping for a return in live-action. But is this the best solution for The Chronicles of Narnia?
I think that Narnia might be better suited to another format. One that isn't contingent on the ages of the actors playing the roles. The rate at which the Narnia movies would need to be released in order to properly portray the actors at the correct ages would be much too fast unless they decided to put together teams to each handle the various books in the series.
Option #1: Animated.
If it's animated, the characters can be played by just about anyone, and if the actors are children, they can fairly easily re-cast if they need to. And if they have all of the scripts locked early enough, they could have all of the dialog recorded years and years in advance of the animation being finished. Plus, with animation they aren't limited with what they can accomplish.
Plus, it would be fairly unprecedented to have an animated film series go seven movies long. It would be an expensive gambit, but it could pay off.