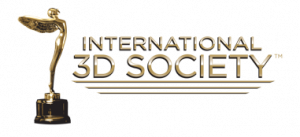 The second annual International 3D Society's 3D Creative Arts Awards took place last night,and The Chronicles of Narnia: The Voyage of the Dawn Treader walked away with the People's Choice Award for Favorite 3D Live Action Movie.  This was the only category that it won in, but that says a lot.  Congrats, Walden Media and 20th Century Fox!
The awards were selected by voting from the society's more than 400 members. The society previously partnered with the People's Choice Awards, and nominees for the People's Choice 3D awards were announced during the Jan. 6 telecast of the event. Fans voted online through Jan. 23.
-via The Wrap, more info: International 3D Society and thanks to Lisa for the tip!