We have it on good authority that not one, not two, but three actors from the classic film, the Princess Bride will star in the upcoming adaptation of Voyage of the Dawn Treader. The three names mentioned are Wallace Shawn, Cary Elwes and Mandy Patinkin.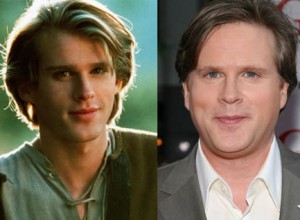 "Princess Bride has been loved by many," says one insider. "Finding spots for these three actors is a stroke of genius. If Robin Wright ( Buttercup in Princess Bride and Jenny in Forrest Gump) had been much younger, we would have had her as Ramandu's daughter."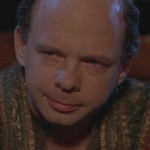 Shawn (who also voiced Rex in Disney and Pixar's Toy Story films) is to voice one of the Dufflepuds , while will Patinkin play the Lord Bern. Elwes, who has been tapped to play Captain Drinian of the Dawn Treader, has starred not only in the Princess Bride, but at least two other fantasy films, having played Robin Hood in the Mel Brooks comedy Robin Hood: Men in Tights and the sinister villain Edgar in Ella Enchanted.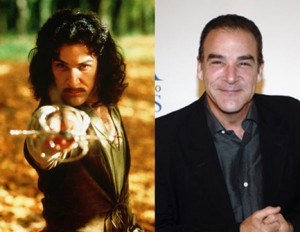 "It is going to be amazing to be acting alongside Patinkin," said Ben Barnes. "I based my accent for Prince Caspian off of his Inigo Montoya, so it's coming full circle! "
There is no word yet on if Shawn will be voicing the leader of the Dufflepuds or if he will be just one voice among the other notable talents lending their pipes for the parts, which sources have also told us will include Andy Serkis of Lord of the Rings fame and veteran Muppet performers Frank Oz (also known for Yoda in Star Wars), Kevin Clash (Elmo on Sesame Street, and Baby Sinclair on TV's Dinosaurs), Steve Whitmire (the current voice of Kermit the Frog), and Dave Goelz.
Update: And our source just happens to be some one named April……. April Fools!
---