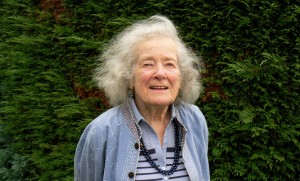 We've just received the sad news that the original illustrator of The Chronicles of Narnia has just passed away:
Wayne Hammond reports the death of Baynes at her home in Surrey. Pauline Baynes was the original illustrator of C.S. Lewis's Chronicles of Narnia series, as well as of Tolkien's Farmer Giles of Ham (1948), The Adventures of Tom Bombadil and Other Verses from the Red Book (1962), and Smith of Wootton Major (1967).
Narnia expert Brian Sibley has written a blog entry about Pauline Baynes that you can read here:
Brian Sibley's Blog on Pauline Baynes: Queen of Narnia and Middle-Earth

And note that obituaries will be appearing in The Times, The Telegraph, The Independent and The Guardian later in the week.

Kind regards,

Brian Sibley
Update 2:
Rem, from the Philippine Order of Narnians, sent us an update with links to the articles posted athe both the Independent and the Guardian:
I thought you'd like to know that, as Mr Sibley said they would, Pauline Baynes' obituaries have already shown up at the Independent and the Guardian.
---