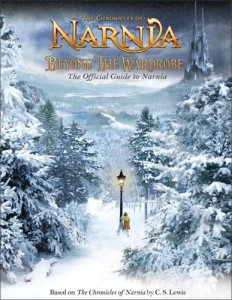 Want to go deeper into Narnia than ever before?  Now you can, and its' free for your Android or iOS device from HarperCollins!  You can get a free copy of the Beyond the Wardrobe: The Official Guide to Narnia ebook!
– Find out about C. S. Lewis and the mythical and historical origins of Narnia.
– Watch the great tale unfold book by book as you journey to the Lone Islands, across the Lantern Waste and stand atop Aslan's How.
– Discover the powers and magic behind the characters.
– Witness battles of epic proportions between good and evil.
Lavishly illustrated with original artwork and archival photos as well as images from the spectacular movie of The Lion, the Witch and the Wardrobe, this indispensable volume takes readers beyond the wardrobe and into one of the great classic series of all time.Just download the HarperCollins Reader on your device and enjoy your free ebook!
Android App on Google Play
iOS App on Apple App Store
---