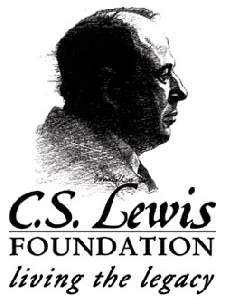 The C.S. Lewis Foundation invites everyone to join in the 50th Anniversary Celebration of the life and legacy of C.S. Lewis, June 21st – 23rd at the beautiful University of San Diego campus overlooking Mission Bay.
Join renowned speakers Peter Kreeft, Paul Ford and James Como in what C.S. Lewis Foundation President, Stanley Mattson calls, "an extraordinary three day feast of Faith, Intellect and Imagination." In addition to speakers, there will be a variety of interactive workshops, a dramatic performance of Lewis' The Great Divorce by actor Anthony Lawton, and a concert by well-known singer, songwriter, Steve Bell.
Nearly fifty years after his death, the popularity and cultural impact of C.S. Lewis is stronger than ever.  His books are published in dozens of languages and inspire every new generation. The Chronicles of Narnia films have generated billions in ticket sales and continuous theatre performances of his works certify to the enduring imaginative power and wonder of Lewis' world.  Just announced too, Lewis will be inducted this November into the famed "Poet's Corner" at Westminster Abbey in London.
San Diego Event Speakers Include:
Dr. Peter Kreeft, Professor of Philosophy at Boston College and author of over 55 books including: Back to Virtue; The God Who Loves You; Heaven, The Heart's Deepest Longing; Everything You wanted to Know About Heaven; Your Questions – God's Answers; How To Win The Culture War, and many more…
Dr. Paul Ford, studied for the priesthood and was formerly a Benedictine monk at St. Andrew's Abbey, Valyermo.  He was the first Roman Catholic in the doctoral program at Fuller Theological Seminary and an internationally recognized authority on the life and writings of C.S. Lewis. His award-winning book, Companion to Narnia (HarperCollins) is now in its fourth edition.
Dr. James Como, Communication consultant, lecturer, writer and teacher, holds advanced degrees in medieval English literature, Public and Group Communication, and in Literature and Rhetoric. He is best known for his book C.S. Lewis at the Breakfast Table and Other Reminisces.  A founding member of the New York C. S. Lewis Society, his latest book is: Why I Believe Narnia: Thirty-three Essays and Reviews on the Life and Work of C. S. Lewis.
---