Long time fans of the Chronicles of Narnia who were saddened by the end of the series in 1956 may rejoice at some news from publisher Harper Collins. With the help of Walter Hooper, Colin Duriez, and other Lewis scholars, Harper Collins is posthumously publishing the book that existed in various fragments. Lewis scholars had found these fragments and pieced them together, resulting in a coherent story.
"Parts of it were in old notebooks. A page or two had been written on a couple of cocktail napkins. The opening page had been scribbled on a student's test booklet that he was grading. A few other bits and pieces were found in other places," said Hooper, a long time editor and collaborator with Lewis.
"A few fragments were even found on an old chewing gum wrapper from a stick of gum that Tolkien gave to Lewis," he added.
"We are very excited about this new release," said a representative of Harper Collins. " We were a little leery at first about releasing it as we weren't sure if it would sell. The only fantasy books that seem to sell now a days are Harry Potter books. You can't bank on the success of some old dead guy."
However another CEO, who wished to remain anonymous, expects the book to do well considering the success of Tolkien's Children of Hurin last summer.
"Children of Hurin was number 1 on the New York Times Best-Seller list. It knocked a Harry Potter book off of it's spot and out sold the final Left Behind book. A rare feat for a book by a deceased writer. This has shown it could work."
Narnia has it's own built in fan base. Readers young and old have been hoping for more Narnia books since the release of the Last Battle," said Colin Duriez, a noted Lewis scholar and author of various handbooks devoted to CS Lewis, JRR Tolkien and their various works. "Now they have their wish."
Hardcore fans will remember that Queen Swanwhite was mentioned by Jewel the unicorn in the Last Battle as an important figure in Narnian history. Her name is featured on countless Narnia Timelines. There does appear to be some discrepancy between when Jewel says the events happened ( the year 1500 in Narnia time), and the official timeline compiled by Lewis. (900. Approximately before Jadis came to rule Narnia.)
"This book will definitely shed some light on those questions," said Hooper. "Fans have been wondering about her for years. Now they will discover her rich story."
We have yet to receive any details on the full plot or what other characters will appear in the story. Early rumors indicate that it may also deal with the Jadis's return to Narnia, the beginning of the 100 year winter and how Tumnus came under her employment.
The book is expected to be released sometime this Christmas. We have not yet been able to reach Douglas Gresham for comment on this book.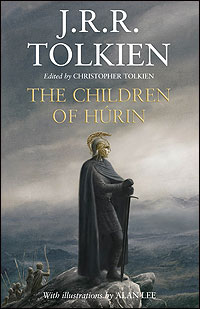 ---