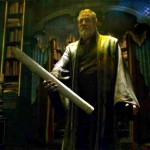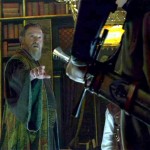 Veteran Australian stage actor Bille Brown has died today after a short battle with bowel cancer.  He was 61.  He played Coriakin in The Chronicles of Narnia: The Voyage of the Dawn Treader (2010), but his stage career stretches well beyond.  With four decades of work with the Queensland Theatre Company, he was one of the first to join.  He was part of 29 different productions with the QTC, and had produced four of his own written works.
"The artistic community of Queensland and Australia has lost a true gentleman. We are part of Bille's legacy," QTC artistic director Wesley Enoch said.  "Every actor, playwright, director, stage manager, designer, musician and all the teams who work in theatre in Queensland owe Bille a huge debt.  He brought a sense of adventure, love and respect. His talent and love survives in us all."
The Biloela-born actor worked with the Royal Shakespeare Company for a number of years between 1976 and 1996 and toured throughout Europe with them.  He was awarded a Member of the Order of Australia in 2011 for his service to the performing arts as an actor and playwright.  He was also made an honorary Queensland Doctorate of Letters from the University of Queensland.
It's always sad when a member of the Narnia family dies, but he leaves behind a legacy.
–via and thanks to Tony Nixon for telling us about it.
---