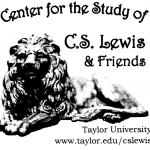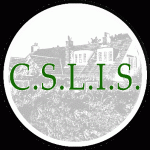 All are invited to this Joint Meeting to be held at Taylor University May 31 -June 2, 2012. The Frances White Ewbank Colloquium on C.S. Lewis & Friends is in its 8th year and will be joining up with the C.S. Lewis & the Inklings Annual Conference. The joint meeting will be held at Taylor University in Indiana, home of the Center for the Study of C.S.Lewis & Friends, a fine collection of first editions, manuscripts, letters, and books by and about The Inklings.
This year our keynote speakers include: Alan Jacobs of Wheaton College, author of "The Narnian." Alan's talk is titled "Distinguo!"
David Downing of Elizabethtown College, and author of "Looking for the King: an Inklings Novel" and 4 other award-winning Lewis books. His talk will be "Journey to Joy: C.S. Lewis's Pilgrim's Regress."
Ron Reed, playwright and founder of The Pacific Theater, will talk about his play, "A Bright Particular Star", which tells the story of Lilia MacDonald, George MacDonald's daughter. Ron Reed will also perform parts of the new play "Freud's Last Session" by Mark St. Germain. This play supposes that Freud's last session with an 'Oxford don' might have been with Lewis.
We will also have presentations of a new book "Light: C.S. Lewis's First and Final Short Story" by Charlie Starr. Devin Brown will show his new documentary on C.S. Lewis and why he is still relevant today.
All participants stay on campus, which allows more time for discussion and fellowship. A Complete package for the weekend is only $350.00. For more information, please see our website: www.taylor.edu/cslewis
---