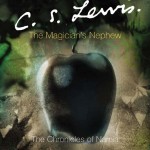 With all of the reports about the tragic loss of Narnia producer Perry Moore, one bit of news that has appeared is about what he was working on.  I'm going to continue researching this to see what I can dig up, but it does come from a legit source.  If true, the question becomes, what happens now?  And did the production decide to do The Magician's Nephew next?
"The night before he died, he had an hour-long conversation with his mom," father Bill Moore said as he waited at the airport for a flight to New York. "He had gotten all the good news he could possibly get."

Perry Moore told his family he'd secured financing for another Narnia movie, "The Magician's Nephew." He was also working with Starz, a cable-movie company, to adapt his novel, "Hero," and he was preparing to meet with actress Julianne Moore on another project.

"He had everything in the world going for him," his father said. "He was very upbeat." (via wtkr)
So, what does this mean?  Is there another Narnia movie in the works?  How has the loss of Perry Moore effected the future of the franchise? Will they move forward and dedicate it to him?  We'll find out what we can, but we're not going to pry.   At the moment, WTKR is the only source of that bit of information, but they have no motivation to spin yarns like this for no reason.  We're going to give everyone time to work things out professionally.
Personally, I think that the right thing to do would be to move forward with whatever film they'd like to in the series, and put a dedication on the credits.  And if it turns out to be true, then this only adds to the legacy that he has helped to provide for us.
Thanks to utterReep for the report!
Now Magazine attended the BAFTA Awards, and spoke to Tilda Swinton there. They reported:
Moments later I see another British sensation Tilda Swinton with her husband. She was very pleasant and so unusual looking in the flesh telling me 'I really do hope they do another Narnia, it should be The Magician's Nephew as that's my favourite'. (via Now)
---